Recreation Along the Lake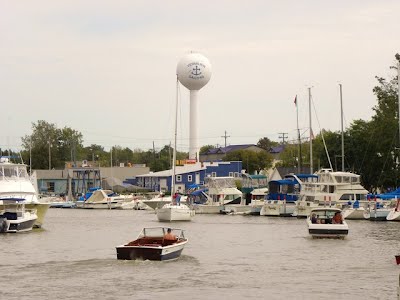 Swimmers of all ages enjoy our sandy beaches located in Historic Downtown Vermilion and either side of the city.  Recreational boating of every kind, jet skis, canoeing, and sail boats adorn the Vermilion harbor, where ship building was once the major industry.  On summer nights, residents and visitors congregate on the large deck at Main Street Beach to watch boats sail back and forth in front of the beautiful Lake Erie sunset and enjoy the Mystic Belle, a small paddle wheeler, offering rides on the Vermilion River. Musicians entertain in numerous outdoor locations in the downtown area. Art galleries offer continuously changing exhibits. Children attend Sail Camp where they learn water safety and sailing supervised by members of our world-renowned women's sailing crew. Vermilion is home to two golf courses, a history museum, cooking school, lighhouse and a vineyard.
Lake Erie Shores & Islands is the Midwest's hottest, most exciting vacation destination. Located on the southern shore of Lake Erie, the area offers all the calm and relaxation of a coastal vacation as well as many exciting and diverse amusements to please the whole family.  Located halfway between Toledo & Cleveland, on the southern shore of Lake Erie, Lake Erie Shores & Islands offers so many attractions for the whole family!  From amusement parks, to museums, to watersports, to natural areas and more – everyone will find a great reason to…Explore the Shore Next Door!
Nestled in the beautiful countryside of Vermilion, Ohio are several Alpaca farms.
The Alpaca is a member of the camelid family, first found in recorded history in the high mountain regions of South America. For thousands of years, Alpacas have coexisted with humans. They were nearly driven to extinction by the Spanish conquerors, small herds survived in the high Andes mountains, one of the most inhospitable places on earth. The Andean civilization of the Andes mountains gave the animal a central place in their society, using Alpacas in religious ceremonies and clothing themselves from their fleece. The high altitude and harsh landscape ensured only the hardiest of these creatures survived, and these ancestors of today's best bloodlines have provided a gene pool producing hardy, agile animals with dense, high quality fiber. In 1984, a small group of importers brought the first of a carefully selected herd of highest quality alpacas into the United States and Canada, and they immediately became a beloved part of the North American landscape.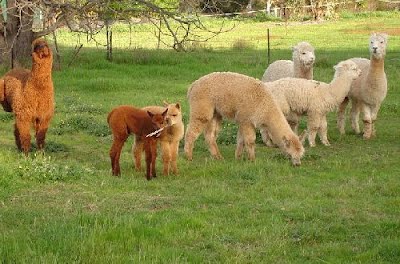 Alpacas are friendly, calm, inquisitive, and easy to farm. The females, or hembras, grow to 60-70 kg and males, or machos, grow to 90kg, standing at our eye height. Babies (cria) are born at between 6 and 9 kg and should reach 40kg well before their first birthday.
They are placid, friendly, intelligent and careful animals, and for the most part non-aggressive. Their natural defence is a reflex kick to the rear, and spitting if really provoked, although good spit tends to be reserved for pecking order tussles within the herd, or to keep nuisances in line. A loud "bark" acts as a warning call to others. A soft humming is the only other noise they make.
Alpaca fiber comes in 22 colors that are recognized by the textile industry, and there are many blends in addition to that. Alpacas are shorn for their wonderful fleece each year which is a soft, warm fiber that is turned into the most luxurious garments in the world. When it comes to raising alpacas, there is something for everyone.
Alpaca is five times warmer than wool, hypoallergenic, soft as silk and wears forever. Never dry clean alpaca clothing. Washing in cool water with a mild detergent, roll in a towel and lay out to dry.
Discover Vermilion's Alpaca farms.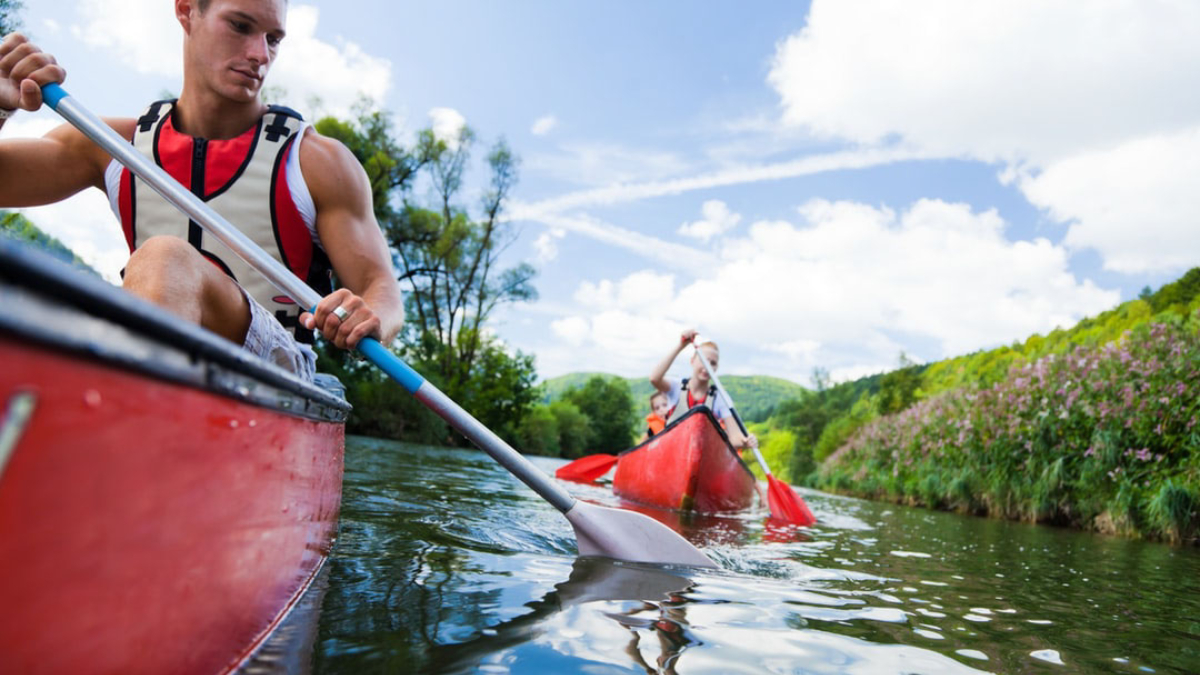 Being the captain of your own watercraft is the perfect way to take in the scenic beauty of Vermilion's Water Trail. That means paddling is part of the experience,  and the key to enjoy it has a lot to do with the boat you're in. That's why our fleet was selected for stability, comfort and built-in tracking. With little instructions these vessels go straight with minimal effort!
So what's next? We'll teach you some basic strokes and proper techniques to maximize your energy and ensure you can navigate through the water. With a good foundation of boat control and safety guidelines, you'll maximize your time sightseeing, catching rays and exploring the river beyond the bend!
Hours of Operation
June 1st – August 31st Open Daily 10am to 6pm.
September 1st – October 15th For general walk-in; 10am to 6pm Wednesday, Friday, Saturday & Sunday. Reservations can be made for any day of the week during this time.
*Hours of operations are weather permitting.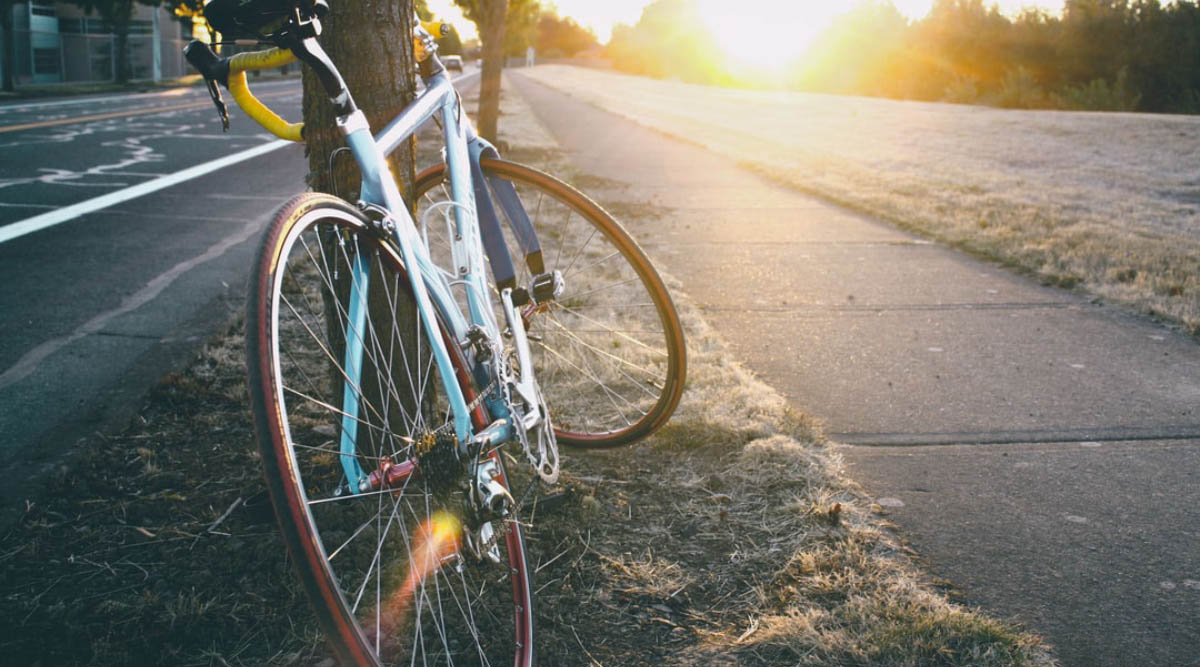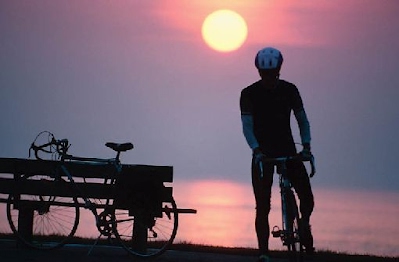 A bike and multi-sport tour of Lorain County, the Back Roads & Beaches Bike route, takes cyclists through Oberlin, Vermilion, Lorain and Avon Lake and past farms, the Lake Erie shore and scenic hills and dales.
Lorain County Heritage and the Lorain County Visitors Bureau welcome you to the Back Roads and Beaches bike and multi-sport tour of Lorain County. Here you'll find miles of rolling, rural roads with beautiful scenery ranging from pastoral farmland and forest to the nautical flavor of the Lake Erie shoreline.
The Back Roads and Beaches route was formed to provide the most scenic and low-traffic roads and bike paths that lead riders through some of Ohio's best landscape. The route highlights some of the area's most relevant history, culture and arts and cutting edge environmental initiatives. You'll find the entire route has bright green bike route signs to guide you easily on your way.
Triathletes and multi-sport enthusiasts can combine biking the Back Roads and Beaches route with any number of challenging, adventurous activities. Use these options to set up your own multi-sport adventure challenge or use as a guide for your group's ride/race.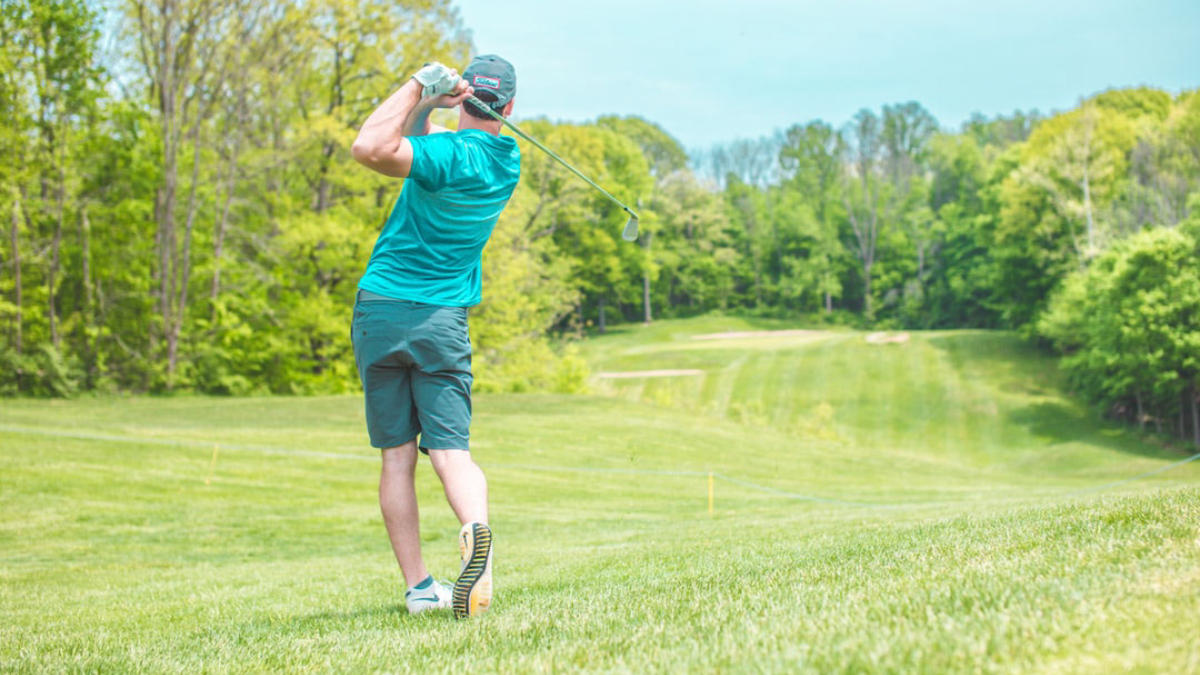 Vermilion is home to two golf courses.
The 18-hole "Willow Creek" course at the Willow Creek Golf Club facility in Vermilion, Ohio features 6,356 yards of golf from the longest tees for a par of 72. The course rating is 68.1 and it has a slope rating of 108.  Designed by Dick Palmer, the Willow Creek golf course opened in 1945.
The 12-hole "Vermilion" course at the Vermilion Country Club facility in Vermilion, Ohio features 3,285 yards of golf from the longest tees for a par of 36. Vermilion golf course opened in 1914.