Festival of the Fish June 16th - June 18th 2023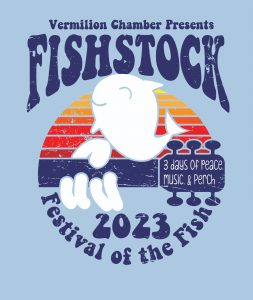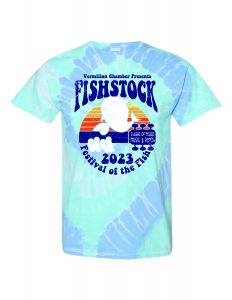 Register for Events Below
ATTENTION ALL vendor inquires:
Click on the application below and fill out completely, once approved an invoice will be emailed to you for payment.  Your space is not secured until payment is received in full.  Please direct all questions to info@vermilionohio.com
SPONSORSHIP OPPORTUNITIES
The Festival of the Fish has many opportunities available for sponsorship as we have several smaller events within the Festival.  Click below the pictures to see how you can sponsor the Overall Festival, Crazy Craft Regatta, Fireworks, and the Lighted Boat Parade!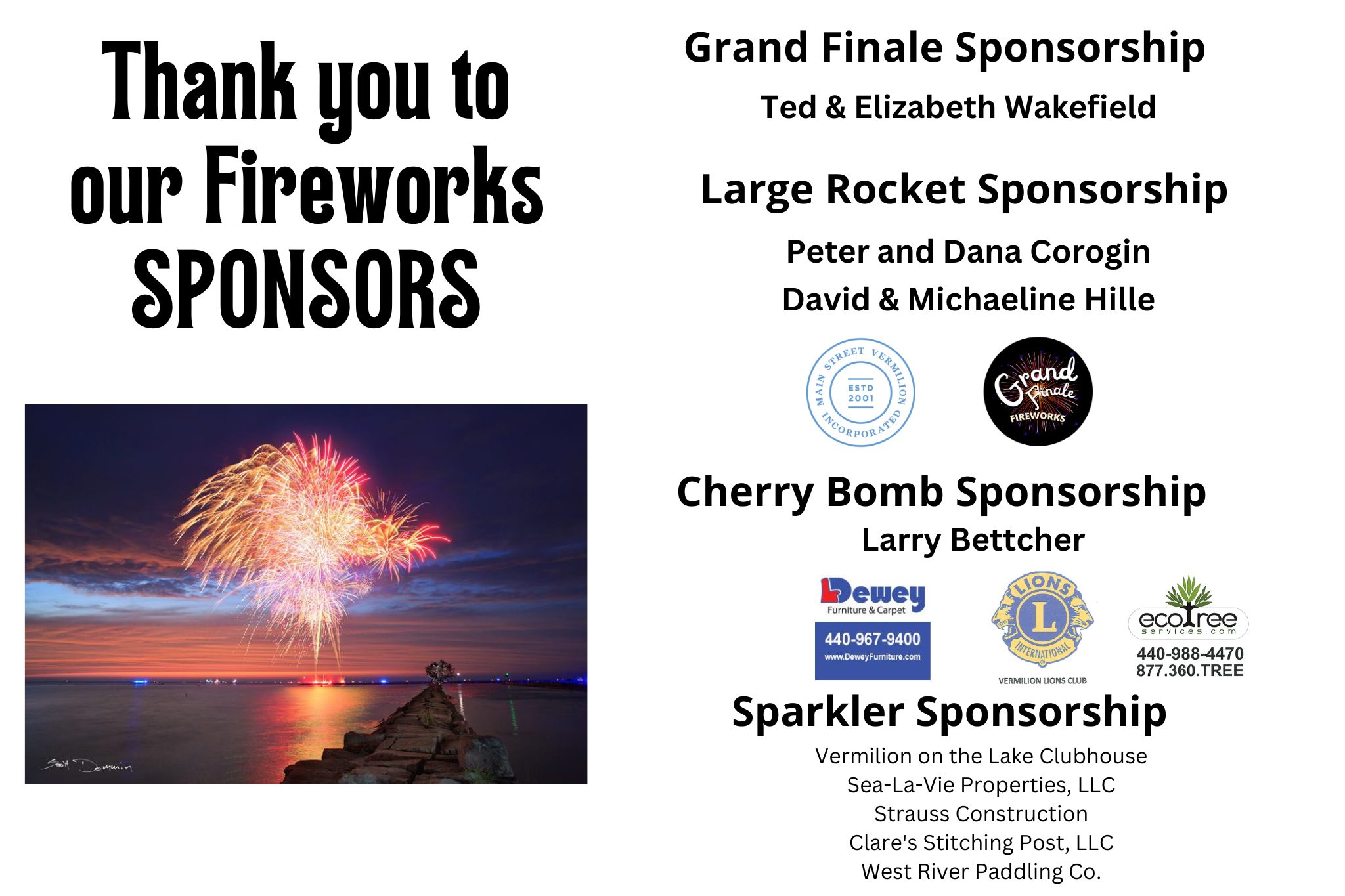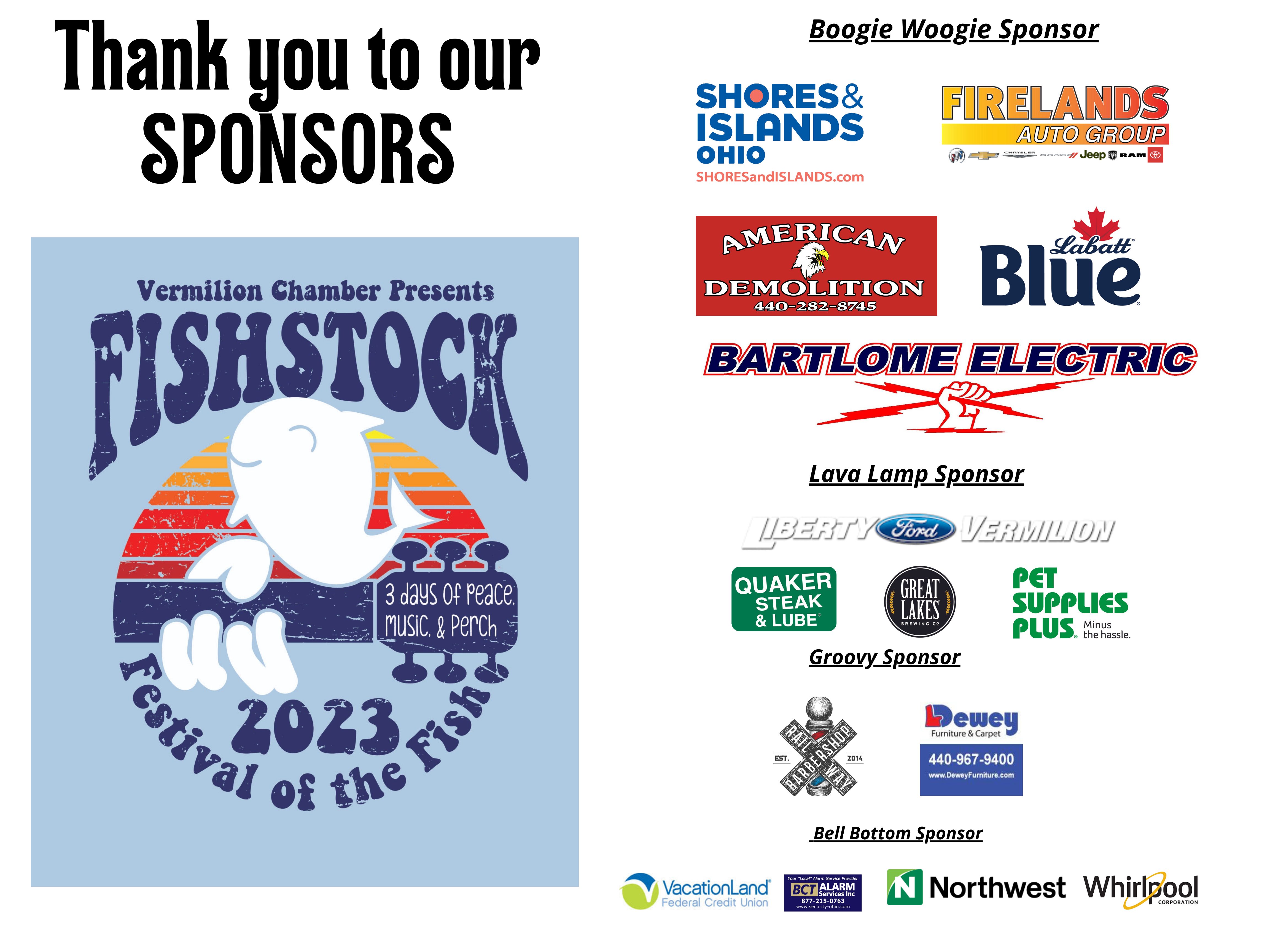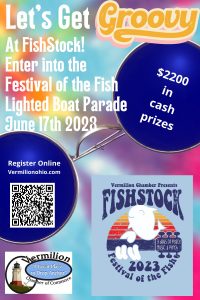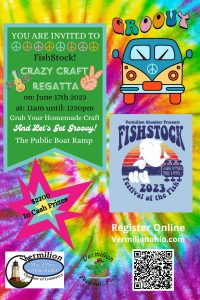 Vendors, Entertainment, Food
Exchange Park Market Place Crafts and Collectibles
Firefighters Water Fight
Festival Hours:
Friday: 12pm-11pm
Saturday: 12pm-11pm
Sunday: 12pm-3pm
Festival Location
Rt. 60 (Main St.) between Rt. 6 (Liberty Avenue) and Ohio Street, in the center of the historic downtown Vermilion, Ohio.

Discover Vermilion, Ohio
If the excitement of the Festivals isn't enough then while you're in Vermilion be sure to stroll around town and visit its quaint shops and stores offering everything from homemade chocolates to candles. There's even an old-fashioned soda fountain in downtown Vermilion. Another unique feature of Vermilion is "The Lagoons" a prestigious residential area across the river from downtown. To get a water-level view of the town and the lagoons The Mystic Belle, a tiny sternwheeler cruise boat, will be operating during the Festival taking visitors on rides up and down the Vermilion River.